PLABAN - Advanced Plasmonic Biosensor Analysis of Nucleic Acid Biomarkers

PROGRAMMA HORIZON 2020 – AZIONE ERANET-COFUND
BANDO REGIONALE IN ATTUAZIONE DEL BANDO COMUNE JOINT2CALL TRANSNAZIONALE - PHOTONICSENSING
| | | |
| --- | --- | --- |
| | EC Horizon 2020, ERA-NET - PhotonicSensing Transnational Call 2016, Coordinator Prof. M. Minunni, Project "advanced PLAsmonic Biosensors ANalysis of nucleic acid biomarkers (PLABAN)" | |
Overall objective: ultra-fast and sensitive detection of genetic material, by exploiting the synergies between innovative methods for the amplification of a DNA target, plasmonic labelling and/or plasmonic enhancement and suitable approaches for photonic sensing
Aim: Nucleic Acsid (NA) detection by combinations of NA amplification by plasmonic polymerase chain reaction (PCR), nanoparticles (NPs) plasmonic labeling, coupled to plasmonic sensing i.e. surface plasmon resonance (SPR). SPR imaging (SPRi) and plasmon-enhanced fluorescence (PEF) to achieve ultrafast and ultrasensitive detection of DNA targets from human pathogens.
Partners: 1. Dipartimento di Chimica "Ugo Schiff" (UniFi) Coordinator, 2. Austrian Institute of Technology GmbH, AIT, http://www.ait.ac.at/ ; 3. Istituto di Fisica Applicata "Nello Carrara" (IFAC) del Consiglio Nazionale delle Ricerche; 4. Laboratori Victoria s.r.l., LV
Research activity: 6 WPs: WP1: targets identification and protocol development for preparation PCR and RCA. WP2 focuses photothermal cycler development for plasmonic PCR; WP3 combines plasmonic PCR and NPs NA labeling from WP1 and validation in a dot-blot biosensor. WP4 SPR NA sensor development, coupled to NA modified NPs DNA target from WP3. WP5 development of a PEF platform compatible with standard microtiter plates with RCA and NA modified NPs from WP3. WP6 management, dissemination and exploitation and implementation.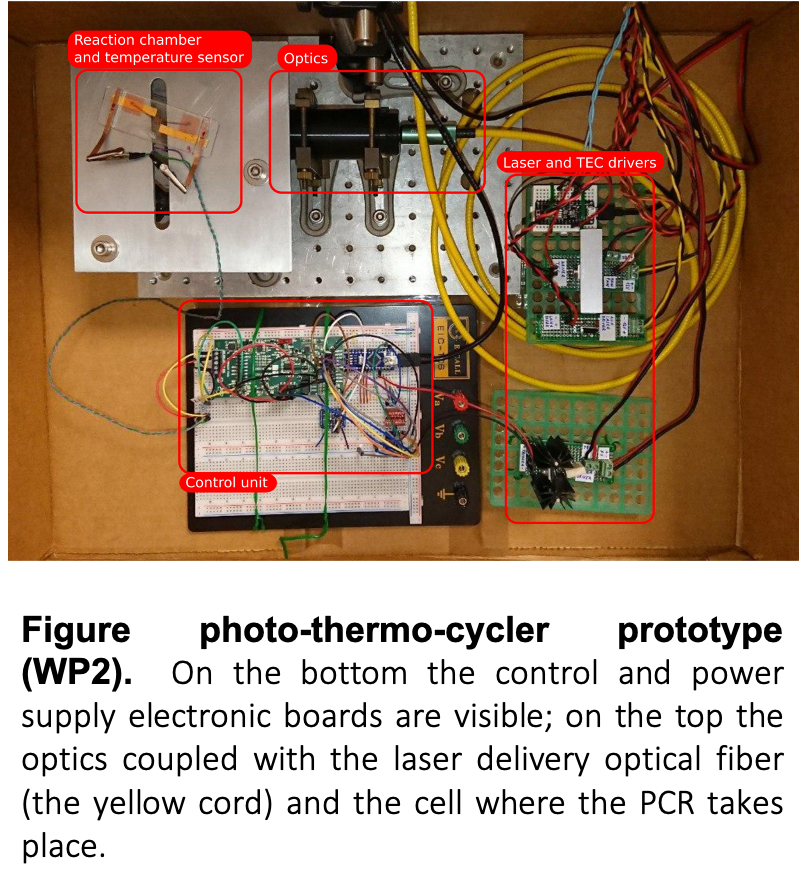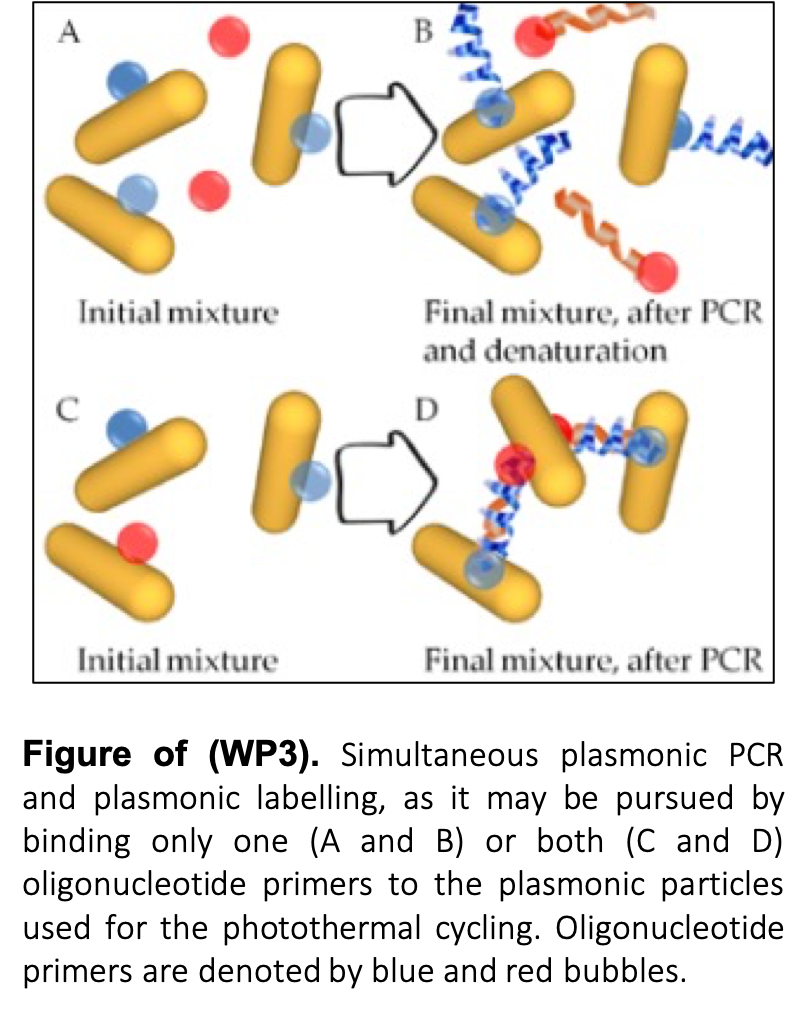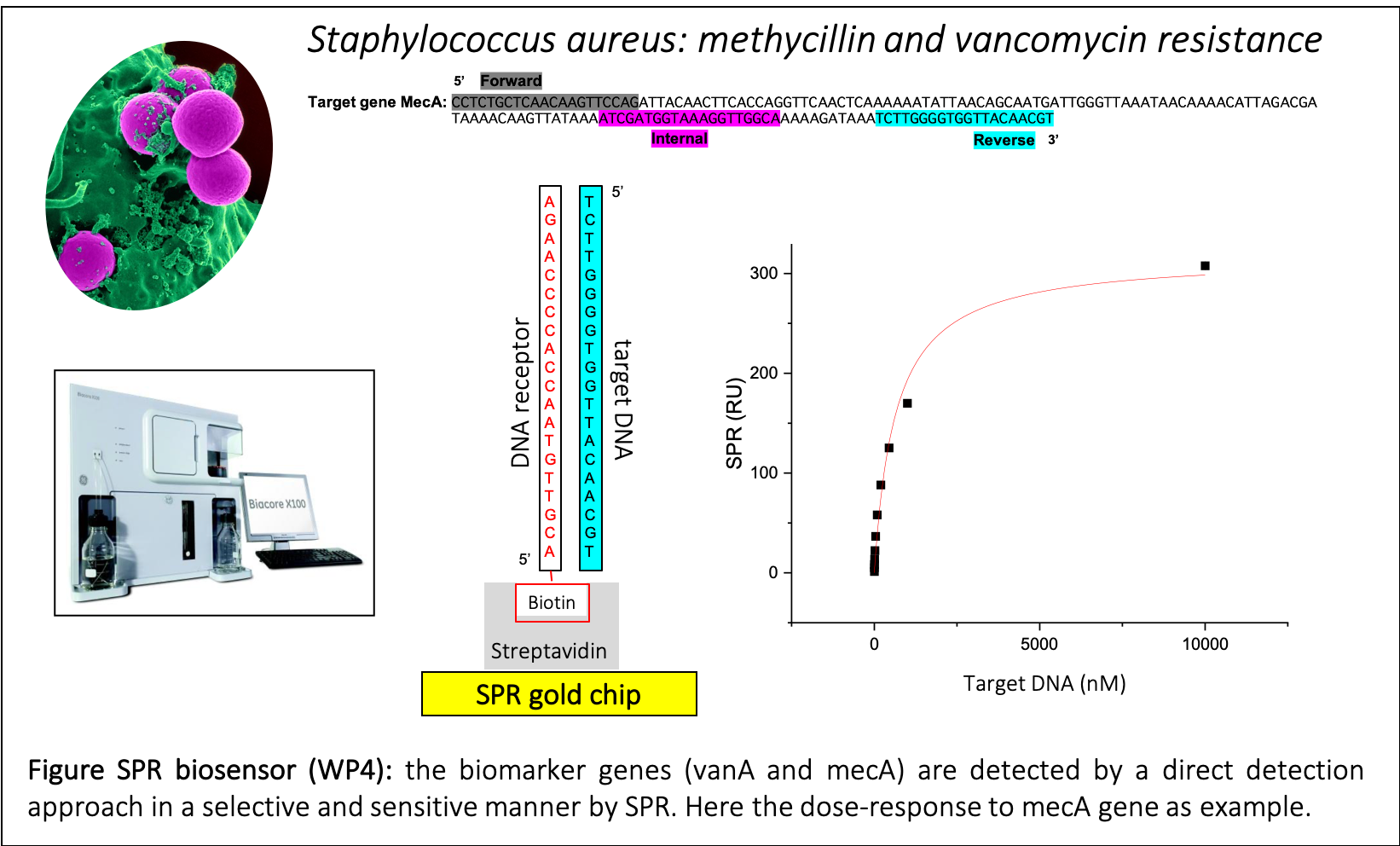 EC Horizon 2020, ERA-NET - PhotonicSensing Transnational Call 2016, Coordinator Prof. M. Minunni, Project "advanced PLAsmonic Biosensors ANalysis of nucleic acid biomarkers (PLABAN)"